I usually grill or smoke every weekend, even the depths of winter (which isn't actually that horrible in the Pacific Northwest). On big weekends, I do something big like ribs or pork shoulder. Today I'm doing a pork shoulder. It's 8.5 lbs, bone already removed.
For prep, I rub some olive oil on it and then Craig "Meathead" Goldwyn's Memphis Dust, which is simply the best pork rub there is. I let it sit in the fridge overnight, as much as 24 hours or so. This one got the rub on it and in the fridge about 11 AM yesterday.
Here's what it looks like before going on to cook: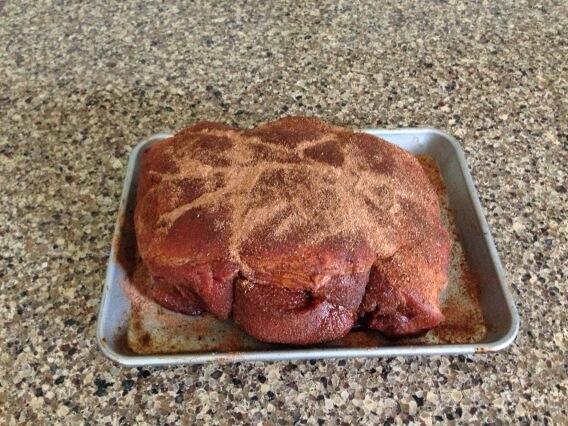 I cook on a Hasty Bake Gourmet grill, which is simply the best grill I've ever owned. You can do indirect, high heat cooking like an oven, low and slow smoking or very direct, high heat like a traditional grill.
Since it does rain and snow around Seattle fairly frequently and I love to grill and smoke on the weekends, my lovely wife got me an awesome gazebo for my cook station on the patio.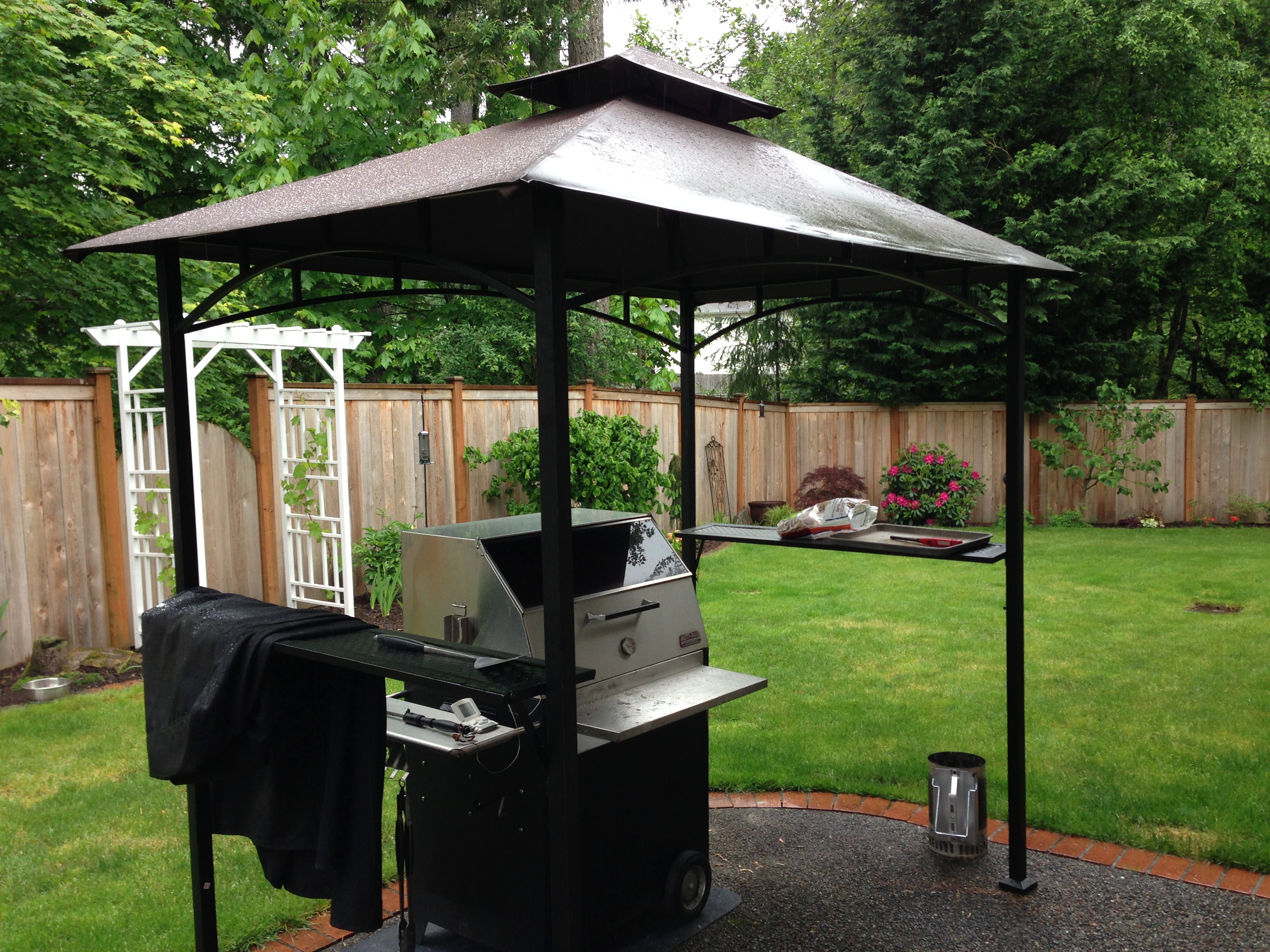 I'm going to make both a creamy coleslaw and a sweet n sour coleslaw to go along with the pulled pork. And a homemade mustard based sauce for it too. Serious Carolina style bbq going on here today!
I'll add more as I go along throughout the day. Right now that pork shoulder is 40 minutes into the cook, temp starting to rise, second batch of apple wood chips is on for smoke flavor. The waiting is the hard part now!
Okay, that shoulder is almost 4 hours along now, about 140 internal temp. Looking and smelling delish!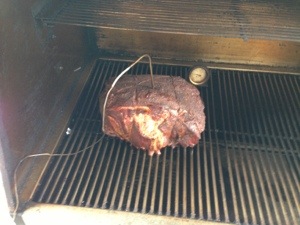 And here's that pork shoulder when I brought it in the house.