Here's how I roll …. and yes, I am a very serious security professional. I believe that consumer devices and BYOD is at least as secure as current Enterprise IT practices in most organizations today.
Here I am working … smoking a cigar, in my backyard, on a MacBook Air 11″ … with a virtual desktop for my work apps and data, plus corporate email, calendar, contacts and IM running on the MBA. Corporate services are based off Exchange Server, like most. Works well and I don't have to put up with a clunky HP corporate laptop offering.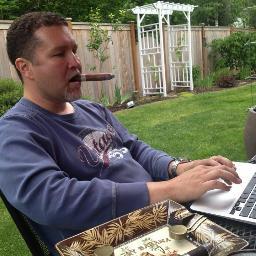 And this is how I roll most any day I'm working, whether in my physical office or on the road somewhere.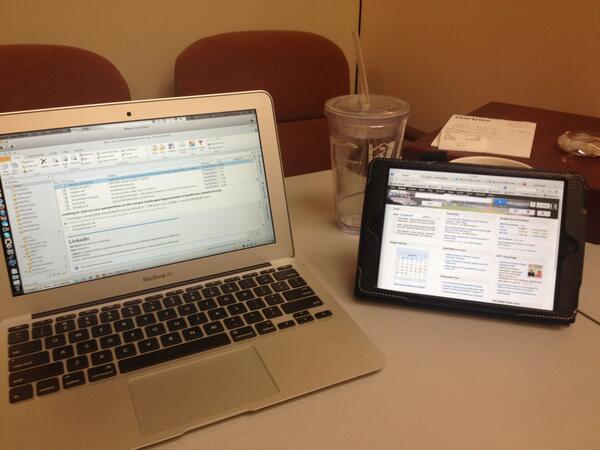 I love mobility, BYOD, cloud, and consumer IT!
Yep, security heretic here. Good thing I'm the boss!